Interesting facts: An inflammatory marker in our breath
FeNO: fractional exhaled nitric oxide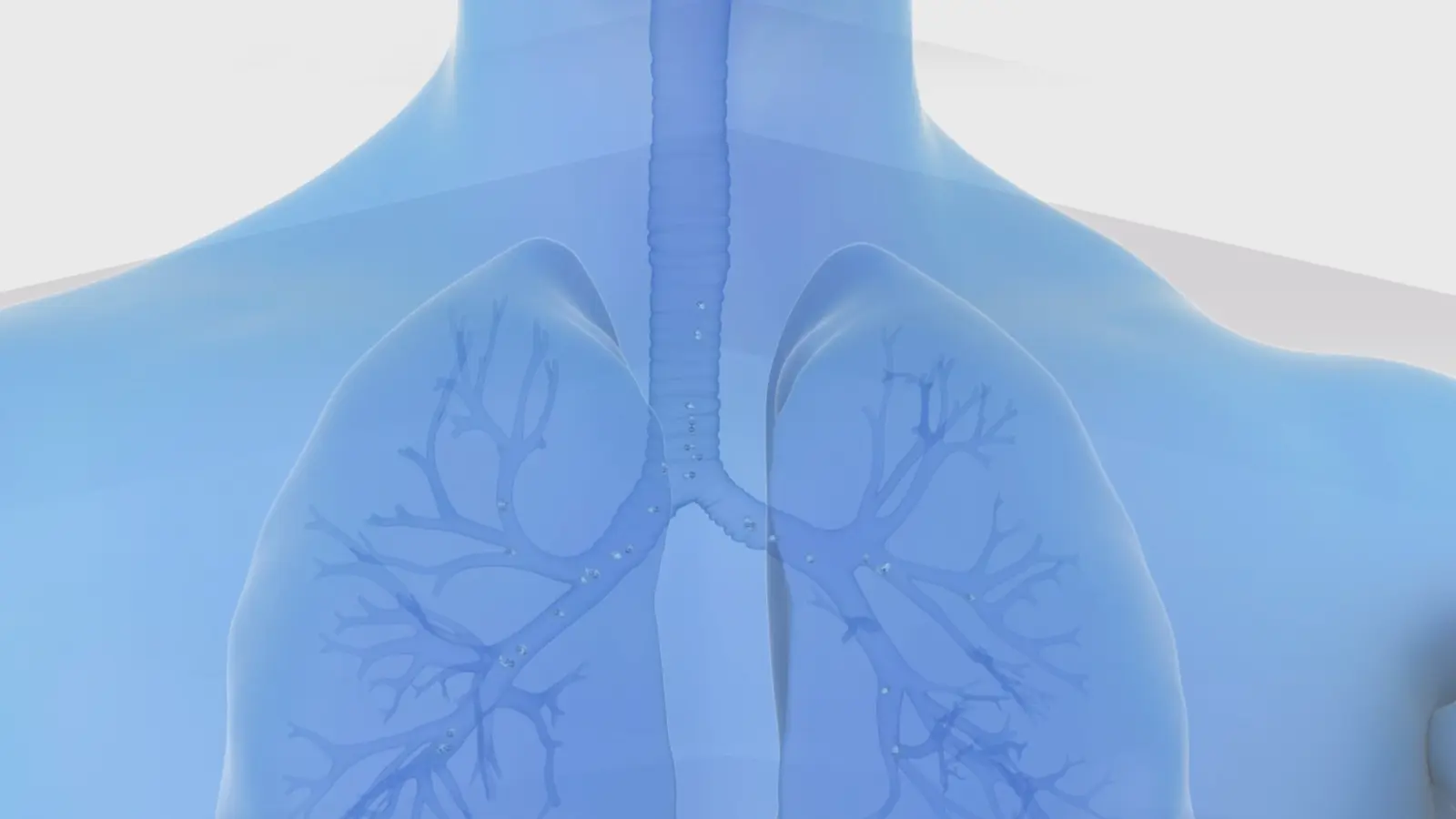 Nitric oxide (NO) is an important endogenous regulatory mediator produced by bronchial epithelial cells, among others. The endogenous NO is produced by the enzyme NO synthase (NOS) from L-arginine, which occurs in three isoforms. NO is a gaseous molecule contained in exhaled breath.1
Correlation between NO and asthma
Exhaled NO plays a crucial role in the pathophysiology of asthma. The NO released in the lower respiratory tract – measured as FeNO (fractional exhaled NO) – acts as a direct biomarker for airway inflammation and also reflects inflammatory activity. The higher the NO content, the more severe the inflammation.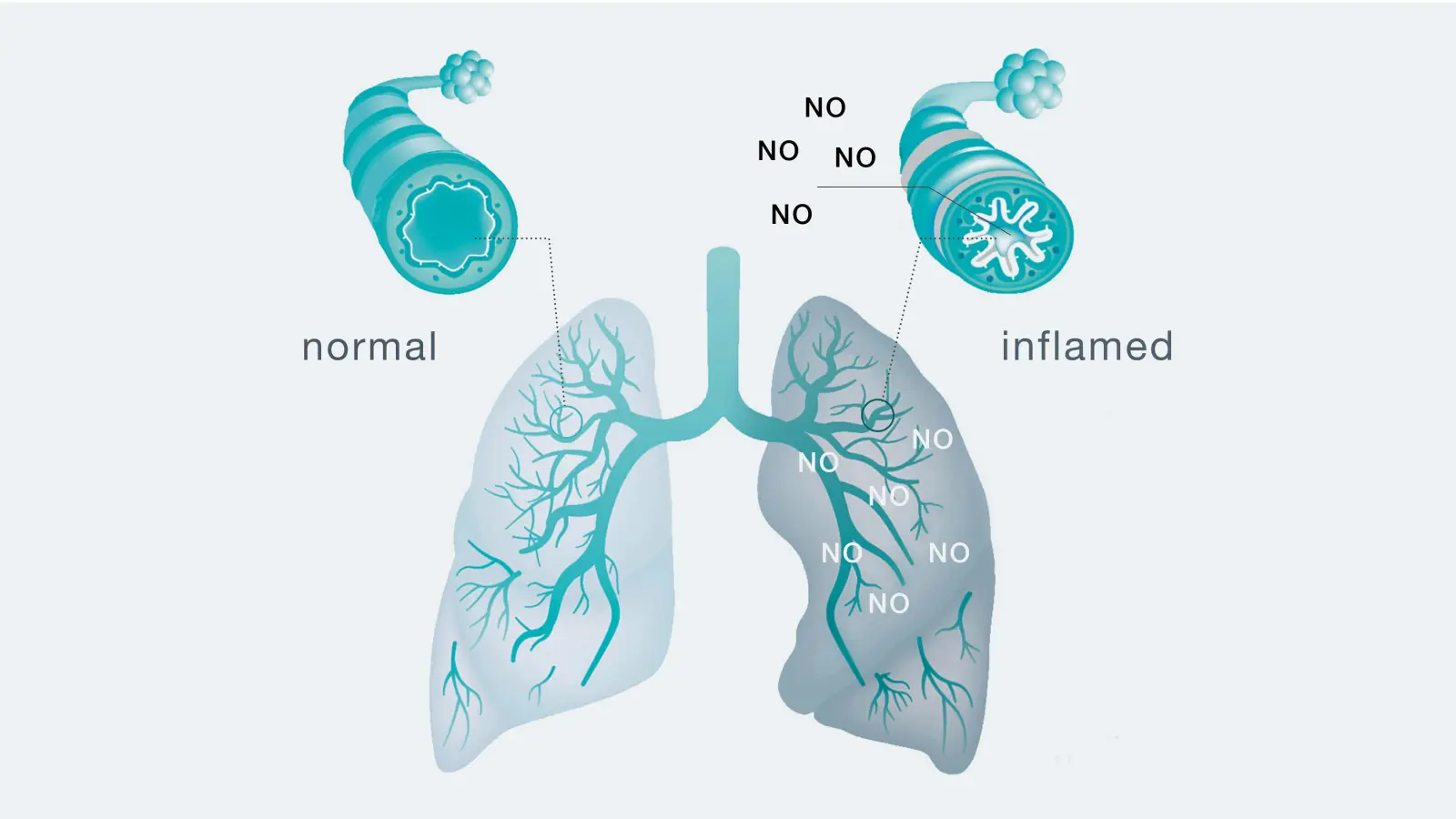 The correlation between the degree of inflammation and FeNO was also established in a study by the British pharmaceutical company GlaxoSmithKline on the efficacy of a new steroid spray.2 As an inflammatory marker, FeNO was able to reliably detect the degree of inflammation in the lungs when the steroid was administered and discontinued, while conventional peak flow measurement showed a higher inaccuracy.
View the full original publication here.
Further studies and evidence relating to FeNO in asthma
Numerous further scientific studies have demonstrated the value of FeNO measurement in confirming the diagnosis and predicting the response to inhaled corticosteroids.3-5.
According to the Deutsche Atemwegsliga e.V.6, FeNO concentration is therefore a good parameter for determining the extent of eosinophilic airway inflammation in allergic bronchial asthma.7
Read the summaries of various studies on FeNO and asthma here
1 Baur et al. Dt. Ärzteblatt, 2007
2 Daley-Yates P, et al. European Respiratory Journal 2017; 50: OA276.
3 Dweik et al. Am J Respir Crit Care Med 2011: 184: 602-15
4 Karrasch et al. Thorax 2017; 72:109-16
5 Taylor et al. Thorax 2006; 61: 817-27
6 Deutsche Atemwegsliga e.V. Deutsche Atemwegsliga e.V. in der Deutschen Gesellschaft für Pneumologie
7 Asthma: diagnosis, monitoring and chronic asthma management, NICE guideline, 2017
(Update March 2021)